Velotaxi
GREAT FOR VISITORS, GREAT FOR THE ENVIRONMENT
The modern and environmentally friendly bicycle-taxis can take you to every attraction in the city. Discover Berlin from a different perspective!
The friendly drivers are not only well informed in Berlin's road network, but are also great guides.
With Velotaxi you will get an all in one offer: taxi ride and sightseeing tour!
* You'll find the Velotaxis throughout the city, especially at hot spots like Potsdamer Platz or Brandenburg Gate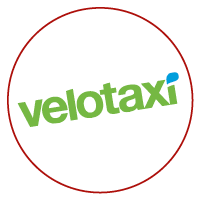 Potsdamer Platz
10117 Berlin
Germany