Special exhibition at "Dalí – Die Ausstellung am Potsdamer Platz" (July 07th – October 08th 2017)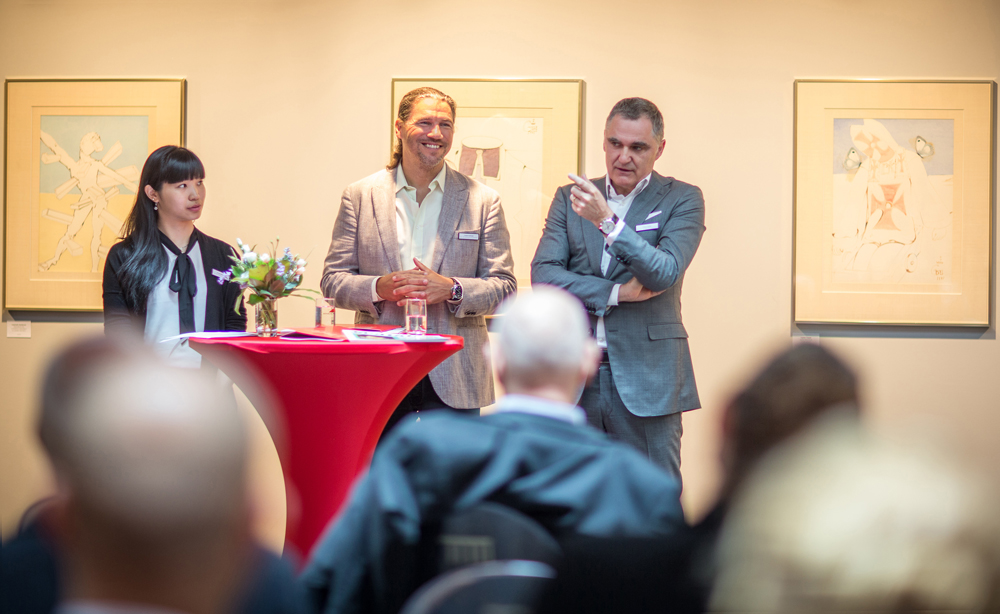 Berlin, July 6th 2017. Salvador Dalí was commissioned by the internationally renowned menswear brand Scabal in 1971 to design the first edition of the magazine Scarab to present his vision of man and fashion in the 21st century.
On this occasion, Dalí designed 12 colorful watercolors, which served as templates for the Scabal designers to create a unique collection of fabrics. This extraordinary collaboration inspired Dalí to create the surreal bronze sculpture Mannequin Zootropique. For the first time, these artworks are exhibited in an extensive show in Berlin.