Children's Culture Day at the museum "Dalí – Die Ausstellung am Potsdamer Platz" on 22nd October 2017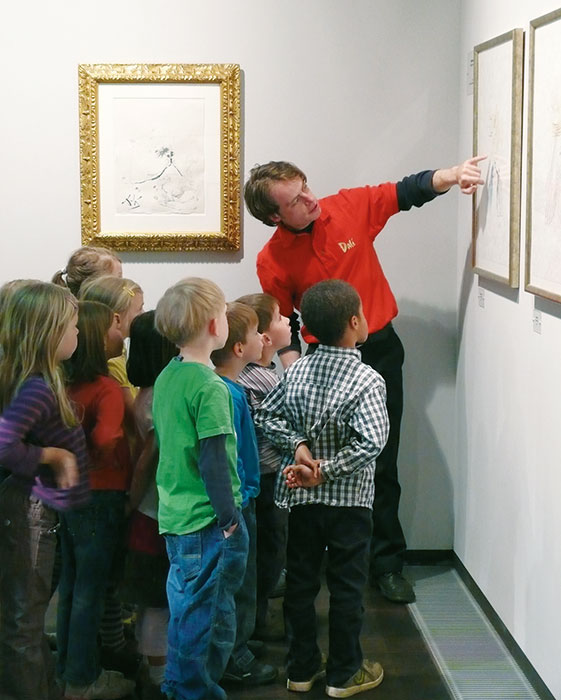 Age-appropriate guided tours, scavenger hunt and free entrance for all children from 4 -12 years old. The children are invited to delve into the world of surrealism.
Berlin, 19th October 2017. The museum "Dalí – Die Ausstellung am Potsdamer Platz" is participating at KinderKulturMonat (Children's Culture Month) in October. Therefore, all children from 4–12 years are invited to visit the surreal world of the exceptional artist Salvador Dalí on Sunday, 22nd October 2017.
On this day, the young audience can take part in the almost hourly public guided tours free of charge. The so-called Dalí_Scouts will invite the children into the colorful world of surrealism. Also, all children can individually explore the fantastic pictures of Dalí within an exciting scavenger hunt to find the fabulous Dalí treasure at the end of their fantastic journey through Dalí's dream world.
For the youngest guests coloring pictures will be provided and all children will also get a small present at the end of their visit. ...